An early November book haul! I say it all the time, but…I went a tad crazy with the book buying.
What Goodies Did I Get?!
A Christmas Carol by Charles Dickens
Am I Normal Yet? by Holly Bourne
Side Effects May Vary by Julie Murphy
Let It Snow by John Green, Maureen Johnson and Lauren Myracle
Everything, Everything by Nicola Yoon
Lets Get Lost by Adi Alsaid
All The Bright Places by Jennifer Niven
Aristotle and Dante discover the secrets of the universe by Benjamin Alire Sáenz
Ten Thousand Skies Above You by Claudia Gray 
Carry On by Rainbow Rowell
The Five Stages of Andrew Brawley by Shaun David Hutchinson 
More Happy than Not by Adam Silvera  
Twilight the 10th anniversary edition (Life and Death) by Stephanie Meyer
Thirteen books. My lucky number, what do you know.
I seriously bought SO many books over the past couple of weeks, its crazy. I even have a book voucher that i'm still yet to use! but I think tomorrow might be a good day to spend it!
I picked up more hardcovers then usual as well. On two I was forced to fork out the extra money for the hardcovers because a paperback version wasn't available, but I didn't mind too much because I do enjoy a good hardcover.
My hardcovers were More Happy Than Not, The Five Stages of Andrew Brawley, Carry On, Twilight the 10th anniversary edition. 
I've already finished Andrew Brawley and it was AMAZING and heartbreaking and hopeful and just…wonderful.
I picked up the UK edition of Carry On and yes, I will also be picking up the US edition because why not?
Now i'm no longer a fan of Twilight at least not like I use to be. I was so far into that fandom i'm surprised I found my way out. But how could I not get the 10th anniversary edition when it comes with a GENDER BENDING VERSION OF THE FIRST BOOK?! No debate about it, I needed it and so do you.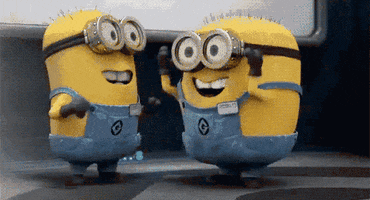 Aristotle and Dante are just life at the moment. I just want to re-read and re-read and re-read.
A Christmas Carol and Let it Snow were both a festive season impulse buy. It's almost here! Who else can't wait for Christmas?!
I haven't gotten into the others yet. They all have the same kind of YA vibe about them. Different stories that all live in the same neighborhood, and I like that neighborhood.